Phoenix Semi Trailer Welding Repair from Colby Welding & Radiator, inc.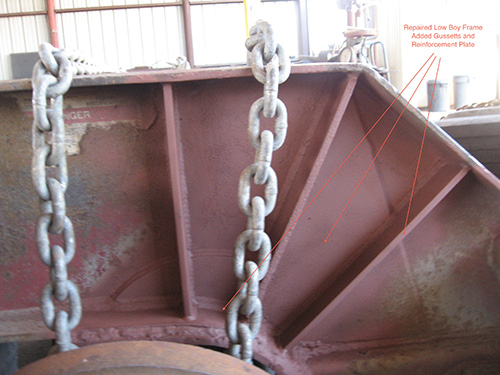 Colby Welding & Radiator, Inc. specializes in semi trailer welding repairs throughout the Phoenix metropolitan area. As one of the most experienced industrial and construction welding companies in Phoenix, you can count on our welders to provide you with fast, precise repairs every time.
Some of the industrial and construction welding services we offer include:
Semi-Trailer Welding
Diesel Truck Welding
Welding Repairs for D.O.T. Annual Inspections for your End Dumps, Belly Dumps, Flat Beds, And All Others

Phoenix Semi Trailer Welding Service Benefits from Colby Welding & Radiator, inc.

When you want a welder who will treat your semi trailer or diesel truck as if it were their own, Colby Welding & Radiator, Inc. is the clear choice. With over 150 years of combined experience, our welders can handle all semi trailer and diesel truck welding repairs necessary, no matter if they're major or minor. Don't let a broken part on your truck or trailer affect your ability to get a job done on time. Our welders will complete your semi trailer welding repair quickly to ensure you're able to get back to work as soon as possible.
Some of the benefits of choosing Colby Welding & Radiator, Inc. for your Phoenix construction and industrial welding services include:
Experienced Welders
Cost-Effective Welding Rates
Ability to Handle Complex Welding Repairs
Extensive Background in Construction and Industrial Welding
Semi Trailer Welding Repair Services Available throughout Phoenix
Personal Customer Service
Quick Semi Trailer Welding Repair Turnaround Time

Colby Welding & Radiator, Inc. also offers
Radiator
and
Oil Cooler
repair services
Contact Colby Welding & Radiator, Inc.

For professional semi trailer welding services in Phoenix, contact Colby Welding & Radiator, Inc. today at
(602) 258-7147
. To learn more about our welding, diesel truck welding, and trailer welding services performed by skilled welders, you can also reach us through our
Contact Us
page.